Monday October 19th, 2015
I rolled out of bed and felt pretty stiff from the thin mattress I was given to sleep on. I fixed this problem by combining my mattress with one of the unused ones from another bed, since I was the only one staying in this room. One of the perks of going to Europe when its cold (plus being off the beaten path of highly visited spots). After getting ready, I headed down the hill towards Tórshavn to find a coffee shop I had checked out online. It was a steep path through some trees, but easy enough. The view of the city was incredible, with the sun peeking down through the clouds.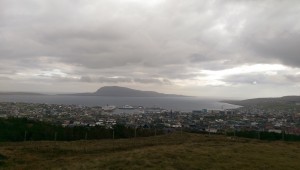 It was drizzling lightly, but it wasn't too cold out so my light jacket proved to be enough. I would highly recommend wearing a jacket with a hood made out of wind breaking material when visiting the Faroes. Using the map the hotel front desk gave me, I made my way down to the waterfront where the coffee shop was located. Coffee shops are some of my favorite urban spots to visit when I travel, and this one did not disappoint. The staff spoke English (although I attempted my basic Faroese for greetings and to at least ask if they spoke English) and the coffee and breakfast was great. I picked a spot by the window to look out across the harbour. I probably would visit this spot every day if I lived in this city.
Kaffihúsið
Address: Bryggjubakki 14
100 Tórshavn
Phone: +298 358787
Website: http://kaffihusid.fo/
After enjoying my breakfast, Bjørt's friend Jøgvan came to pick me up and take me to her car, which she was going to let me use while I was in town (did I mention how AWESOME everyone is here?). He drives a taxi and is a tour guide as well, and I am going to say now that anyone visiting here that would like an in depth and unlimited supply of knowledge needs to get his information from me and look him up. Once I got situated in the car, I drove back to the downtown area and tried to orient myself. Can't say I succeeded, as it started to rain and I got lost a few times. No GPS on this trip! After making my way out of town and onto a main highway (not too hard to do, there is a limited amount of roads that take you from town to town), I headed towards the islands located to the east. I had a general idea of where I wanted to try and visit, while staying on the main two lane highways. Apparently as you get farther east and onto the smaller, more remote islands, there are sections where the road is only one lane, and also goes through tunnels, meaning anyone that wasn't familiar with the driving situation could cause some major chaos.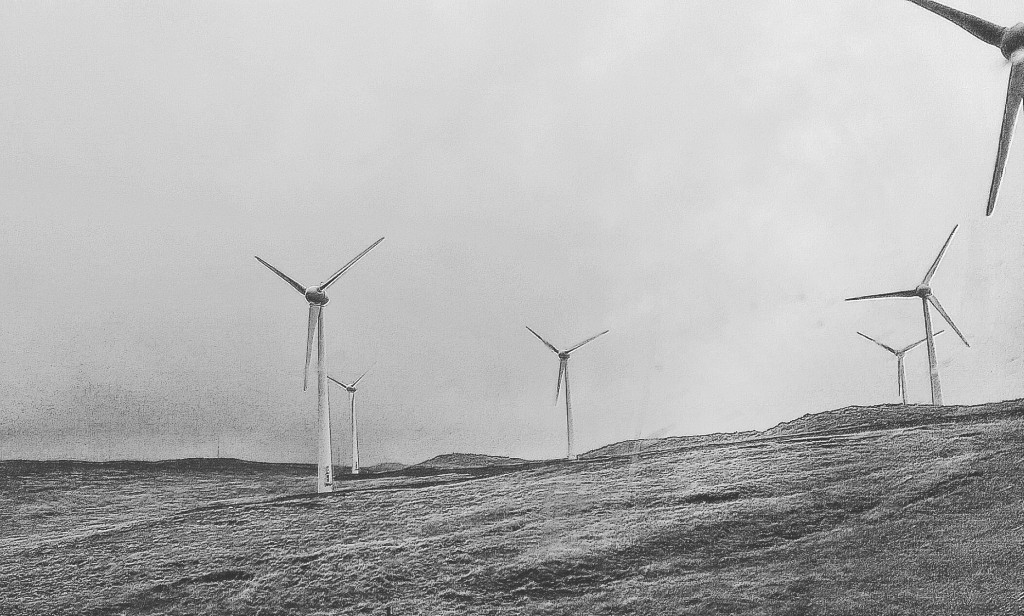 I made it to the town of Runavík, located on the southern part of Eysturoy. It was pretty small, but did have a nice looking street with several shops and cafes along it. I stopped in for some coffee, and then went inside a used bookstore. My girlfriend has asked me to bring back an old book in Faroese, so this find seemed too good to be true. There was just a box that said "5 krons any book", but the woman working just let me take the old book I found (written in 1909) for free. After walking down to the harbour to snap a few photos, I got back in the car and continued my journey east.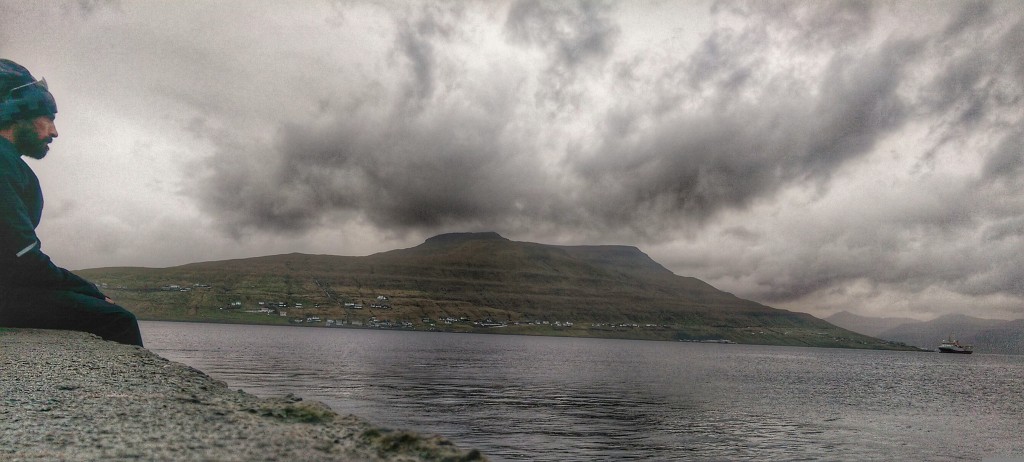 After going through a tunnel and onto the island of Borðoy, I arrived in Klaksvík, which is the second largest city in the country. The city is located on two sides of a fjord. Unfortunately, I arrived as the sun was setting, so I was reluctant to stay too long. I headed back onto the highway and back towards the capital to get ready for another day of adventure.