The flight to Ilulissat was about 45 minutes. Through the window, I could see all of the icebergs floating along the fjord and was in awe of how large some of them were. The sheer force and power of something that looks inanimate to the naked eye is a lot to comprehend. The airport we touched down into was small, the smallest I have ever been to actually, but that's not to say that it wasn't nice. It had a small gift shop and food stand inside, and we had our bags fairly quickly. There was a van ready to take us and our luggage into town to our hotel, which was very nice. Our room was on the 2nd floor over looking the bay and in all honesty, I think this might have been when it hit me just how far north we were and in a unique climate. Out on the bay you could see several icebergs, making the horizon something out of a television show. I just couldn't believe we were staying here and with this view right outside the room. There was a balcony that wrapped around the entire 2nd floor, so we could stand outside and take everything in.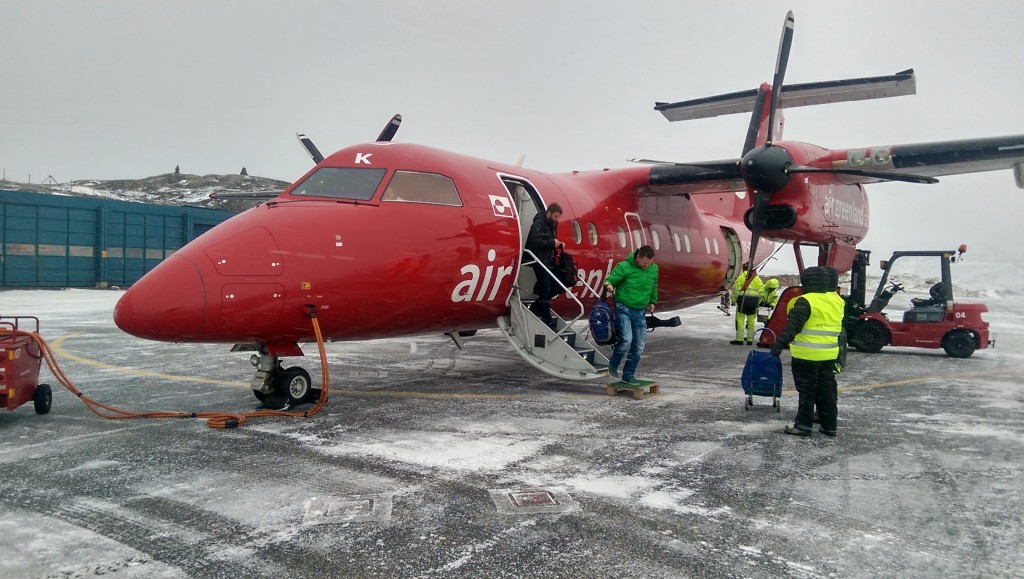 After we got situated in our rooms, we met downstairs to begin a walk around town with our guide, Bjørn. Despite being so far north, Ilulissat was a good sized town, with several types of businesses you would find back home. From the bank to the grocery store, we got acclimated with where we were staying the next few days, all while snow lightly fell. I even found a nice little coffee shop that I would end up hanging out at a few times during the trip. On our way back to the hotel, we went through a street that had several large dogs in each of the yards. They seemed to be fine despite the cold, and we were told that they never go inside no matter how cold the weather gets. We even got a visit from a tiny puppy, which might have been the cutest dog I have ever seen in person. Before we got back, we passed the Zion church, one of the oldest structures in Greenland. It was rebuilt at one point because a typhoon swept it away when an iceberg fell into the water off the glacier, which I guess is a pretty dangerous occurrence.
The next morning we boarded an ice breaking ferry to go out onto the bay and see the icebergs up close. The footing was slick on the deck, which made for an interesting ride. I stayed out on top of the deck for as long as I could at a time, even though it got cold very quickly. I had said this several times on my trip to Europe, but this was one of the most incredible things I have ever gotten to do in my lifetime. Icebergs of all shapes and sized, some bigger than large buildings, floated by as we sailed on. At one point, a guide came out on deck and gave us a lesson on the ice fjord, and let us hold a clear chunk of ice that had fallen onto the deck.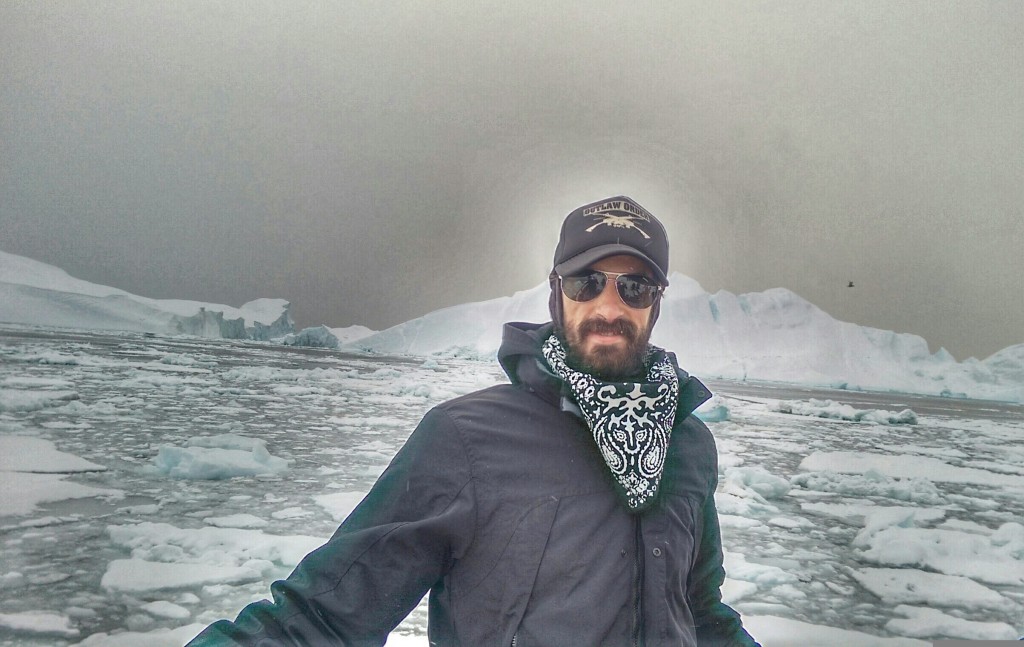 As we headed back to the harbour, the sun came out, causing the icebergs to reflect baby blue. I took some beautiful photos but nothing would ever replace what I saw with my own two eyes.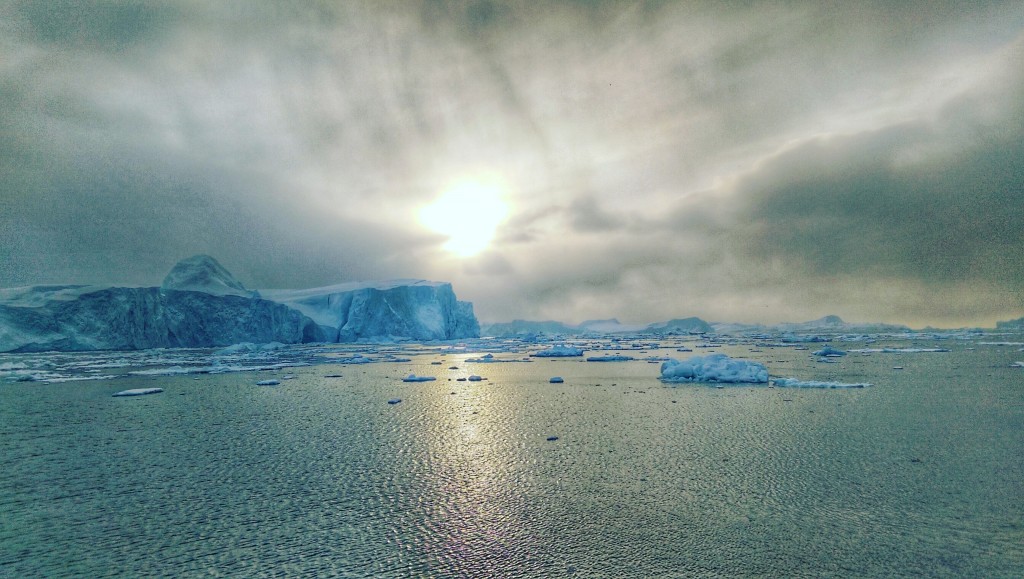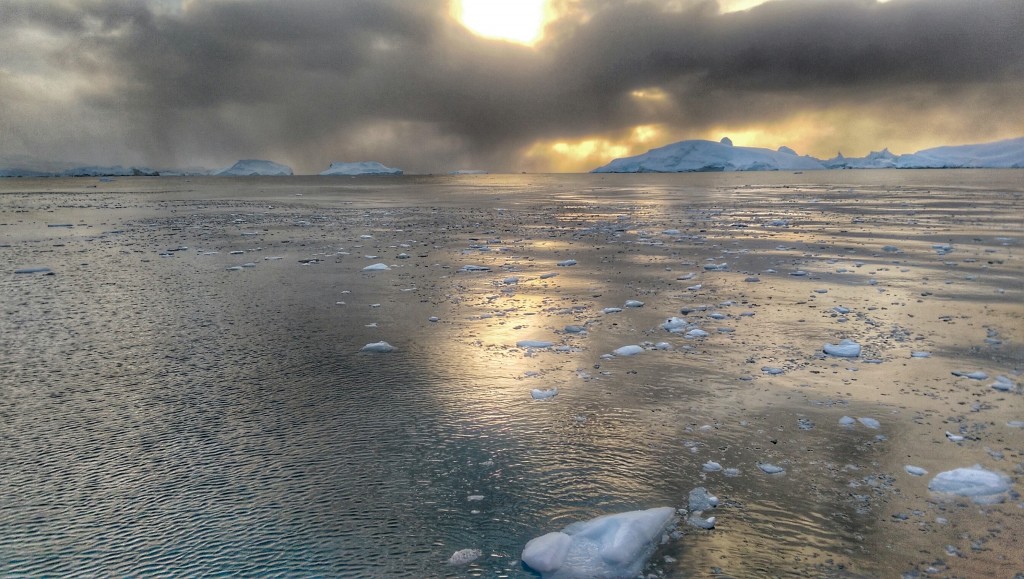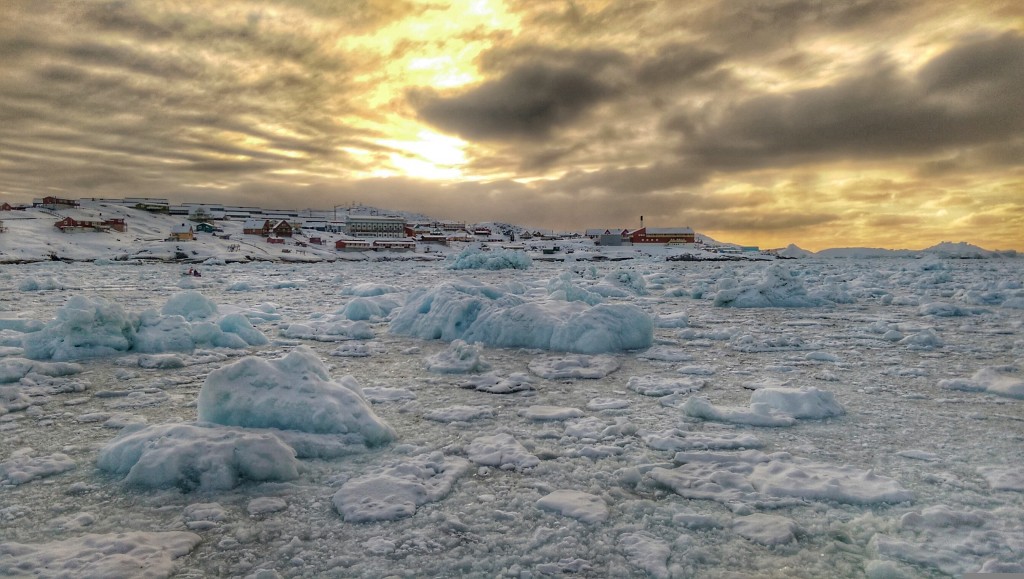 After we got back, we were free to wander around town. I headed to the coffee shop to write some and read some more of my book that my girlfriend had written me. Everyone I met spoke English well and were helpful with directions. There were several shops that made hand made items, so I picked up a nice pair of seal skin mittens for my daughter. They were actually making everything in plain view, which was cool to see. Unique items that are hand made are what I like to bring back to my daughter and these were beautifully made. She ended up loving them.
Cafe Iluliaq

Fredericiap Aqqutaa 5, Ilulissat 3952, Greenland

+299 94 22 42
On my last day in Ilulissat, I hiked about a mile out of town to a small hill in an area called Sermermiut, which was an abandoned settlement. I passed an area where the sled dogs were raised, and had another encounter with the puppy dogs. Once I got up to the hill, there was a bench where I could sit an admire the incredible view of the ice fjord. It was cold and I could feel myself starting to get sick, so unfortunately I felt like I should head back after a short while. I did stop to take some photos on a polar beach at the bottom of the hill. Walking on soft snow is a bit deceiving, and I fell through a patch of it while trying to get down to this beach.

I stopped one last time to play with the horde of puppy dogs that swarmed me as I walked past the dog area. There had to have been about 7 of them. Definitely the cutest thing I have had happen to me, tiny fluffy dogs bouncing up and down line crazy.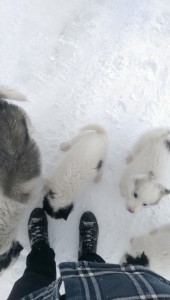 When I finally made it back to the hotel, I decided it was best to rest up for the long trek back to Florida. My journey through this cold and little traveled part of the world had come to an end. It was rewarding to have been fortunate enough to see so many sites, and meet so many genuine, welcoming people. These are the types of experiences I want to have throughout the rest of my life, this is how you grow. The world still has some beauty left to it, you just have to venture out and open your eyes.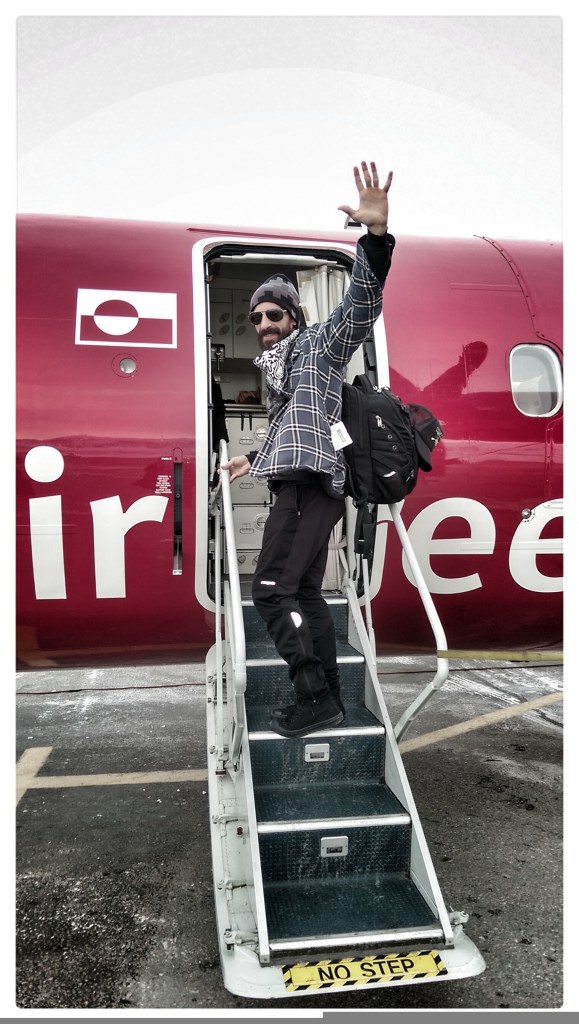 Farvæl Norðurlond!!!!!!!! My journey through Scandinavia has come to an end (for now). Just want to say thank you to all of the wonderful people I've met in the Faroe Islands & Greenland. You were all the highlight of my travels. Over the months I trained for the races and looked up photos of where I was going to be, never knowing that I was about to meet so many new friends.




I'm in such a great place in my life on a lot of different levels. Which is ironic given that when I decided to do this almost a year ago, I was in one of the worst points in my life.




Thank you again for all of the people who I've gotten to know throughout all of this, you kept me going forward in so many ways. If anyone ever needs anything, you'll know where to find me and my doors always open. UNTIL WE RUN AGAIN……




TAKK, EG ELSKI TEG, GÓÐAN NÁTT


#soulsidejourney #scandinavia
#travel #traveling #abroad #Europe#viking #faroeislands #greenland